Araknis Networks 700 Series Outdoor Wireless Access Point
Araknis Networks® 700 Series Outdoor Wireless Access Point Get reliable signal and fast internet speeds anywhere outdoors with the Araknis Networks® 700-Series Outdoor Wireless Access Point. Equipped with the latest AC wireless technology, this WAP offers faster network speeds than ever before, while high TX power ensures proper coverage throughout your install. It operates via concurrent radio interfaces, which enables automatic dual-band steering between 2.4 and 5 GHz bands for optimal performance. And since this WAP is IP55 rated, it can be placed outdoors without being compromised by rain, wind, or dust.
Installation Note
 – 
This unit should be installed vertically, with the ports downward. Be sure to follow the installation instructions as highlighted in the manual and quick installation guide.
Firmware Update
 – 
For optimum performance and compatibility, please ensure your device is updated with the latest firmware prior to installation.
Weather Resistant
This outdoor WAP is IP55 weather resistant, which means you can provide Wi-Fi access to the backyard, pool, or guest house without worrying about the elements.
Fast Roaming Capability
Fast Roaming allows for a quick and seamless transition between multiple wireless access points. The location-based triangulation helps determine the closest and strongest AP, then automatically connects your device.
Beamforming
As part of the 802.11ac standard, chipset-based beamforming automatically directs the wireless signal toward heavily used clients, maximizing signal strength and minimizing side noise on every device.
Powerful Performance
With 2.4 and 5 GHz radio signals running concurrently, you have more availability for traffic and less chance for a frustrating, slow connection. As an added convenience, we've included band steering, so the WAP will automatically position 5GHz clients onto that respective radio signal, decreasing congestion on the 2.4 GHz radio and providing the best user experience possible. Combined this with a 3×3:3 Wireless-AC antenna, and you'll provide clients will incredible speed and a reliable connection.
Built-in Switch
A built-in, two-port 1Gbps switch on the WAP enables quick and easy connectivity to an adjacent device, such as an IP camera or IoT device.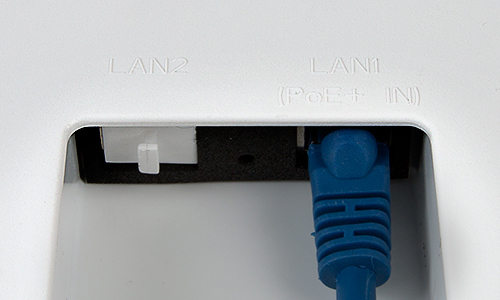 PoEase
No need to run DC power this WAP. Simply connect the WAP to a standard 30W PoE switch port or injector, and you'll be powered up and ready to go.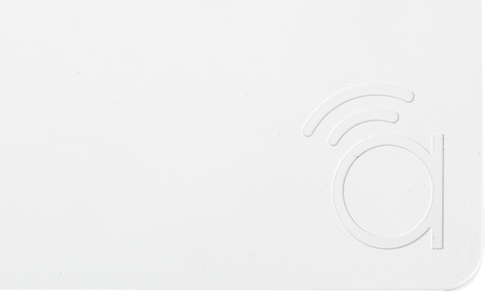 Wireless AC
AC is here to stay. You get full support of the 802.11ac protocol, which provides you with the latest technology in Wi-Fi speeds to get the job done. Your clients can avoid buffering, and you can avoid those pesky service calls.
Complete Wi-Fi Management
With Araknis and OvrC, your customers can easily manage their home's wireless devices. Easy-to-setup user profiles allow parents to schedule and restrict Wi-Fi access as they see fit. And unlike competitors who require a separate box or third-party service, OvrC uses the native capabilities of the WAP, so you get full control and flexibility
Learn more about Wi-Fi management >>
Multiple Mounting Options
A versatile pole and tilt mount means you can place this WAP anywhere you need signal. To ensure optimum coverage